Our Team
---
William R. Walsh III, PE, LEED AP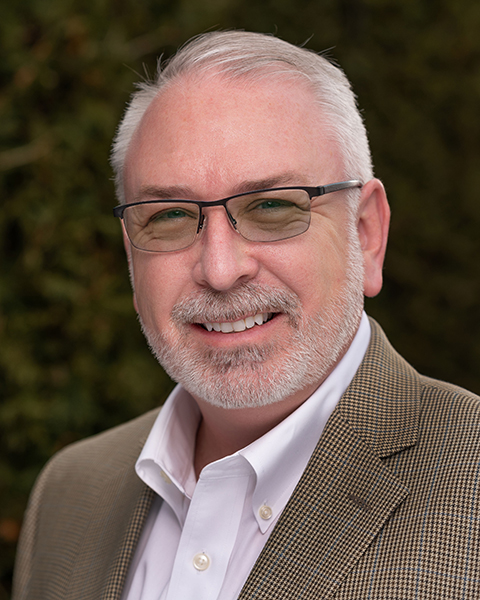 William R. Walsh is a licensed Professional Engineer (PE) with over twenty years of experience in civil engineering, site planning and project management. His experience includes all facets of site planning, engineering and design for a variety of clients including; regulatory permitting, land planning, cemetery design, storm water management, site designs for residential and institutional clients and construction management and administration.
Bill founded Walsh Engineering Associates, Inc. (WEA), in 2009 to provide civil engineering consulting services to clients throughout New England. The founding tenet of WEA is to deliver services that address our client needs from project inception to construction completion. To this end, Bill provides his personal expertise and attention to satisfy each client's particular needs and goals.
As a LEED Accredited Professional and a corporate member of U.S. Green Building Council (USGBC), Bill is committed to providing sustainable design practices into all projects. Bill has managed the site LEED certification for several projects, including the Cotter Union/Pulver Pavilion Building at Colby College (LEED Silver certified, 2009) and the Diamond Building at Colby College (LEED certified, 2007.)
Prior to establishing WEA, Bill was a Principal at a Landscape Architecture firm. During that time, was involved with the planning, permitting, construction document preparation, bidding and construction administration of large-scale projects including Colby College, the State of Maine Bureau of Veterans' Services and Sugarloaf USA.
---
Michael Walsh, PE, MBA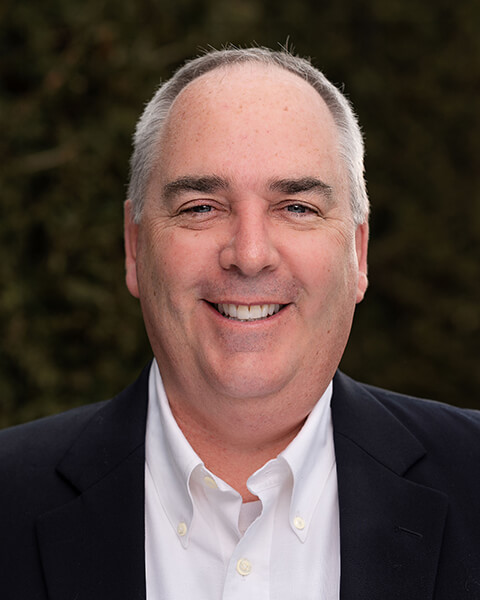 Michael J. Walsh is a licensed Professional Engineer (PE) with over twenty years of engineering consulting experience related to environmental compliance, permitting, design, and quality assurance for construction and remediation projects.
Michael joined Walsh Engineering Associates, Inc. (WEA) in 2013 as Vice President / Senior Engineer providing project management and engineering services for private and public clients including construction management, stormwater compliance and permitting, oil storage (SPCC) plans, solid waste facility design and permitting, landfill expansions and closure quality assurance, and remediation.
Prior to joining WEA, Michael was Vice President at a Maine-based environmental consulting firm responsible for managing the firm's environmental consulting service staff and managing projects. Michael brings a broad background of environmental compliance, permitting, quality control and quality assurance, project design, and site remediation.
Recent projects include Maine Energy Recovery Company Demolition and Remediation, KTI Bio Fuels, Inc. Site Improvement Project, Verso Paper Phase I Landfill Expansion, Lewiston Landfill Phase III Expansion, and MaineDOT facility compliance support.
---
Norman G. Chamberlain II, PE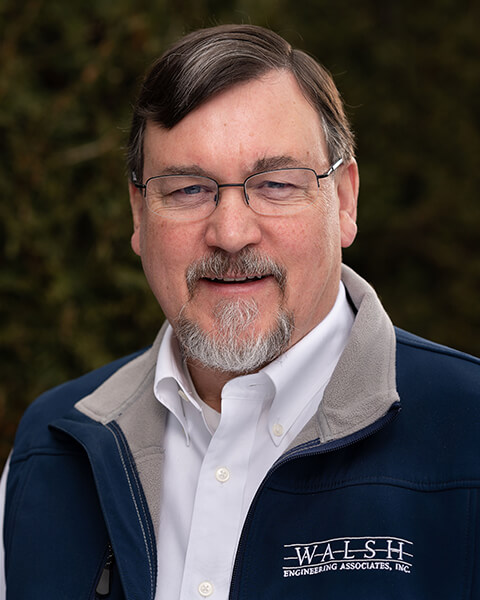 Norman G. Chamberlain II is a licensed Professional Engineer (PE) with over thirty years of professional experience in civil engineering and consulting. His experience includes site planning; subdivisions; road design; local and state project permitting; hydraulic and hydrologic stormwater modeling; stormwater management; and erosion and sedimentation control.
Norm joined Walsh Engineering Associates (WEA) in 2015, and is a Project Manager preparing plans, permitting documents, and construction documents for various clients in Maine and New England. He also provides construction administration and construction oversight services. Norm has extensive experience using various software programs including AutoCAD and HydroCAD for stormwater modeling to assist him in the design process.
Prior to joining WEA, Norm held positions at consulting firms in Maine and New Jersey as a Principal, Project Manager, Civil Engineer and Design Engineer. From these experiences, Norm brings with him a broad background of planning, permitting, site investigations, construction document preparation, bidding, and construction administration of large-scale projects including site planning and permitting for the Central Maine Heart and Vascular Institute; Bridgton Hospital; Rumford Hospital; KBS Building Systems in Paris; Streamside Subdivision in Lewiston; Kittyhawk Business Park in Auburn; Lincoln Street in Lewiston; and Morse Road in New Gloucester.
---
John Skelley, PE – Project Manager
I joined WEA to take the next step in my career and expand my knowledge of civil engineering. The in-house expertise at WEA is impressive, the company culture is relaxed, and the projects are varied enough to keep things interesting and challenging. I'm not originally from Maine but it's my home. I've been to almost every town in every part of the state and the scenery, food, beer and people are all amazing!
John Skelley is a Maine Professional Engineer (2017) and holds a Bachelor of Science degree in Civil Engineering from University of Maine – Orono (2012). His experience includes designing concrete and steel structures, wastewater infrastructure, dam inspection and regulation, and site/civil engineering work.
---
Isaiah Bates, Permitting Specialist
I joined WEA for the opportunity to build my career at a well-respected Maine-based engineering firm that handles a variety of interesting projects. At WEA, we all work together as a cohesive team to ensure each project is completed correctly, professionally and on time. I love the outdoors and feel fortunate to live in a state that isn't highly populated and has so many beautiful areas. Mainers share a common pride in the state – it's a relaxed lifestyle and a special place to live.
Isaiah Bates holds a Bachelor of Science degree in Natural Resource Management and Policy from Keene State College in Keene, NH. Isaiah's current area focus at WEA is the permitting process. He's responsible for ensuring WEA meets the ever-changing state and federal rules, requirements, and regulations.
---
Connor Ritter, Project Engineer
---
Tyme Finnerty, Project Engineer
I came to WEA to expand my knowledge of Civil and Environmental Engineering. The diversity of projects at WEA keeps everything interesting and offers a lot of different learning experiences. As a recent graduate, I'm so glad to have found a place where everyone is really friendly and works well as a team! I enjoy Nordic Skiing in the winter and volunteer coach the sport to kids of all ages. In the warmer months you can find me camping and fishing.
Tyme is a recent graduate from the University of Vermont (May 2021) with a Bachelor's degree in Environmental Engineering and a Minor in Pure Mathematics.
---
---